A peek at one of Mr. Ciechomski's recently published works, Storm Surge. Congratulations, Mr. C!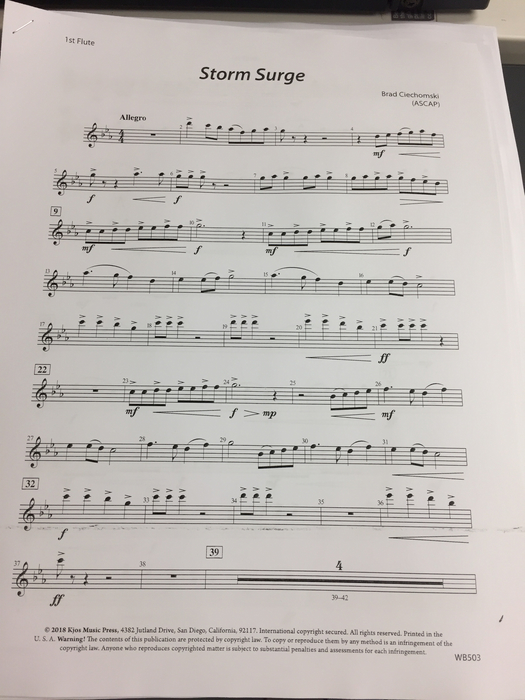 8th grade girls lacrosse with a lead over Waynflete.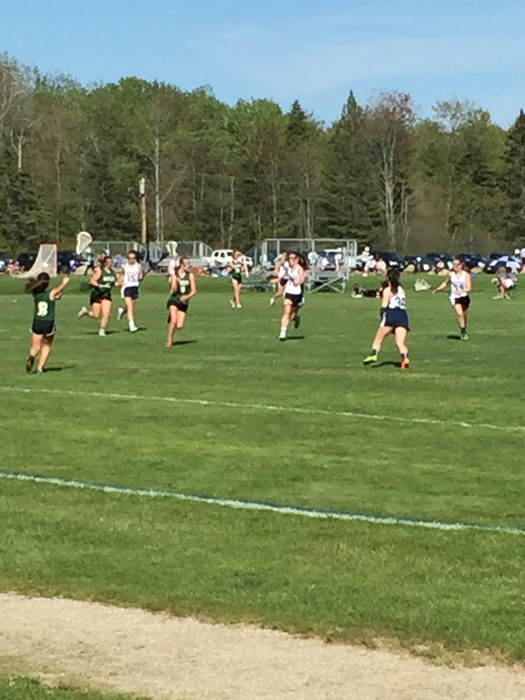 7th grade boys lacrosse in action today!
Ms. Damboise's Health Science class ready to offer "Selfless Acts of Kindness" last week to the office staff. Thank you! You made our day!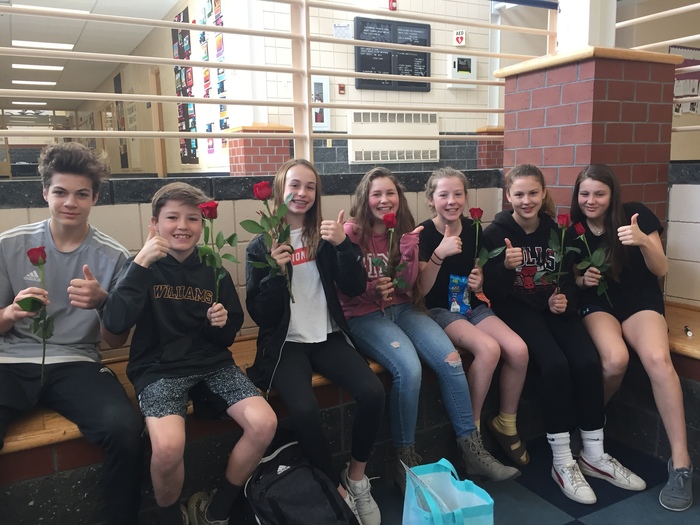 The HMS Birding Club's trip to Portland's Capisic Park on Sat. was a complete success! Thank you Mrs. Stuhr, Mrs. Weinrich, & Ms. McMahon!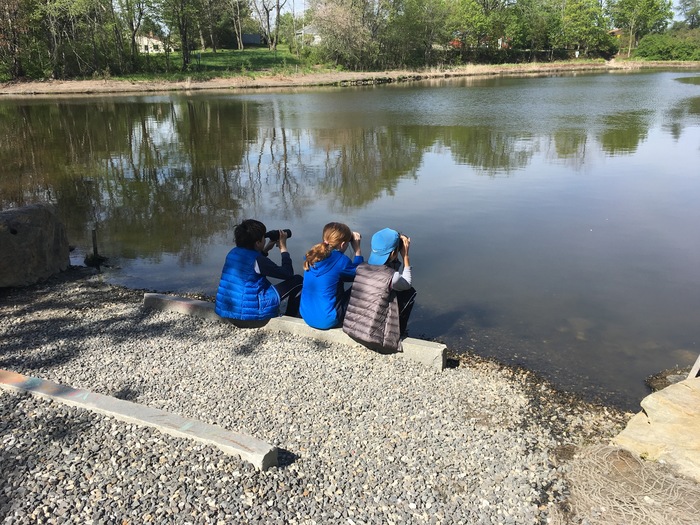 Congratulations to 8th grader Bobby Cole and Nutrition Staffer Nikki Pilavakis for winning the State Final Farm to School cook-off!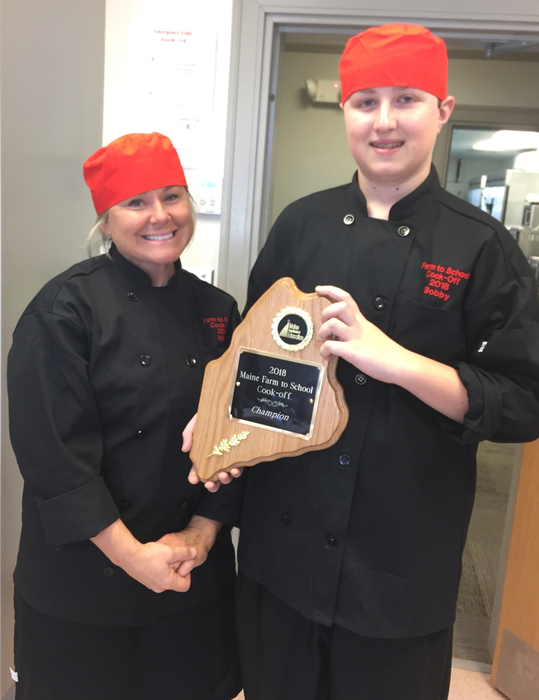 Congratulations to Eleri Fitzgerald, the recipient of the Unified Arts HMS/Rotary Student Recognition Award! Way to go, Eleri!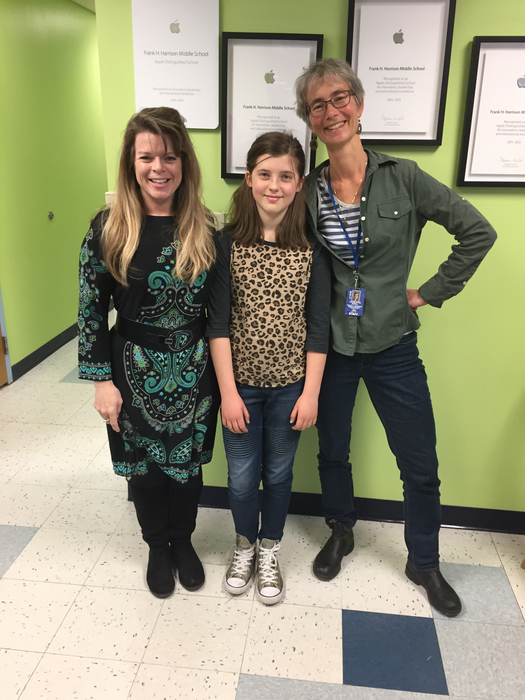 Congratulations to Harper Featherstone, the recipient of the 5th grade HMS/Rotary Student Recognition Award! Well done, Harper!
Come out to the YPAC tonight for the 5th/6th Grade Spring Concert!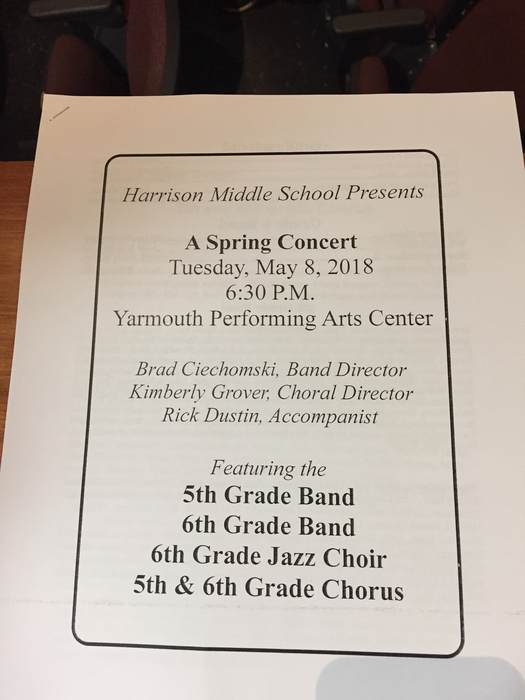 Our 7th/8th grade softball team in action against Lake Region today!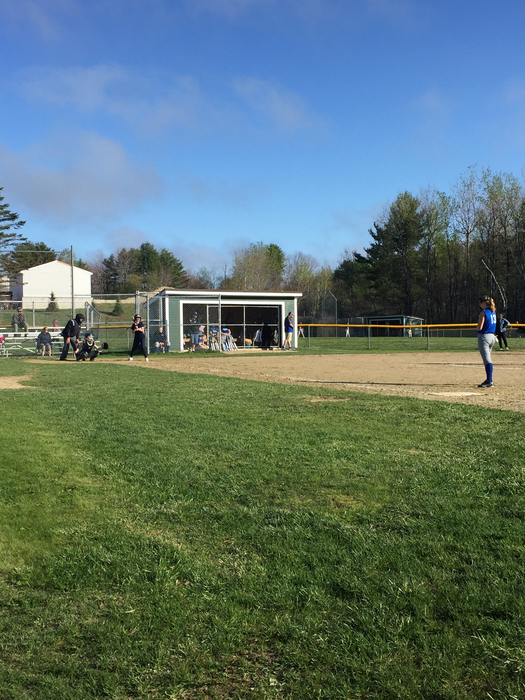 5th & 6th grade Math Team is cancelled for today, May 8.
Learning about Thai food and starting up a food company during iur Career Day!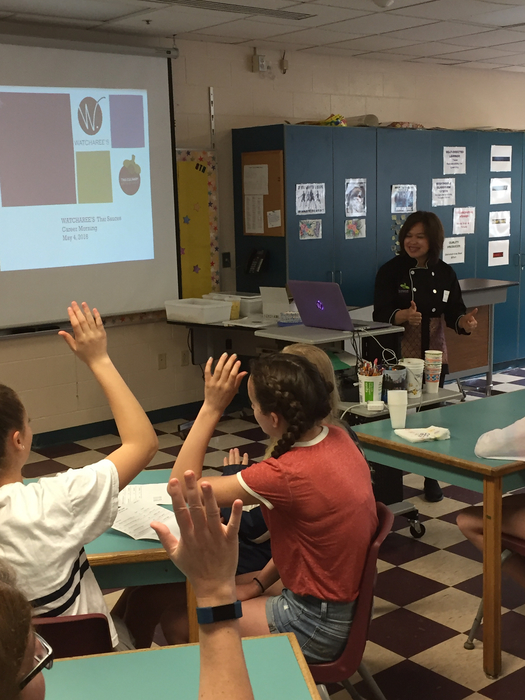 8th graders preparing for the upcoming Young Athletes Festival. So great for our students to serve the broader community!
The culmination of 7th grade Genius Hour!
It's Jazz Night at HMS!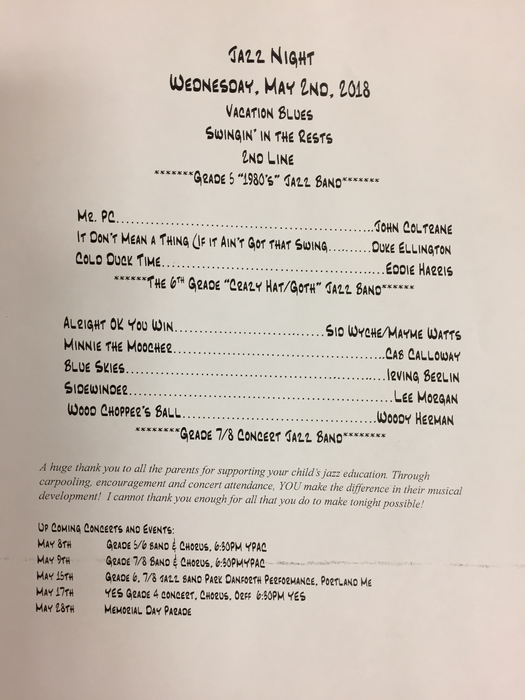 Retro-Movie Night. Join us for a showing of The Princess Bride tonight! Doors open at 6:15pm. HMS Cafe. Movie starts at 6:40pm. This is a free event. (optional $2 donation). Bring a blanket or mat. Concessions for $1 each. Sponsored by Yarmouth PTO
Congratulations to Ella Brown and Sophie Wentzell, recipients of April's HMS/Rotary Student Recognition Awards!
Congratulations to Sophie Wentzell, the 6th grade team's selection for the HMS/Rotary Student of the Month Award!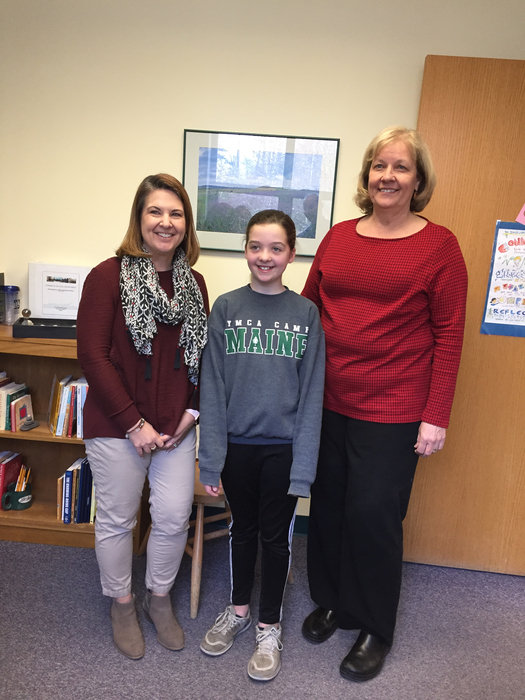 Many thanks to @317main for providing the live 1700s-era soundtrack to Colonial Craft Day! #HMSrocks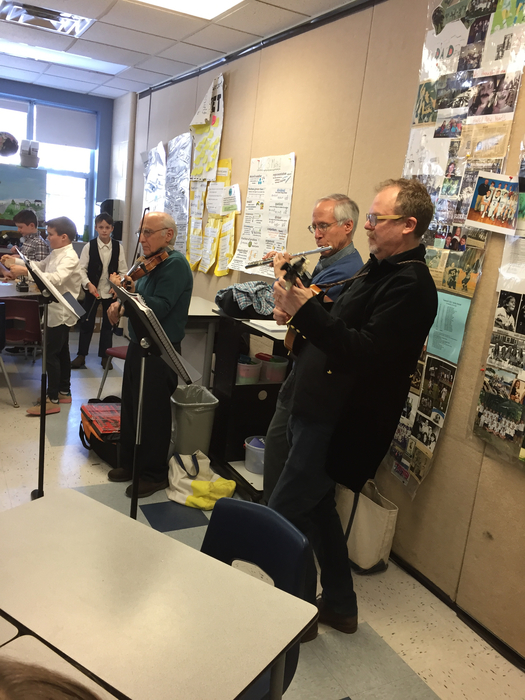 Candle making on Colonial Craft Day! #HMSlearns