Today was a special day at HMS. Lisa Bird from Special Olympics came to recognize HMS as a National Unified Champion School. Many thanks to Meredith Hawkins, YHS '16, for starting us on this path with her idea for our Young Athlete's Festival way back in 2012!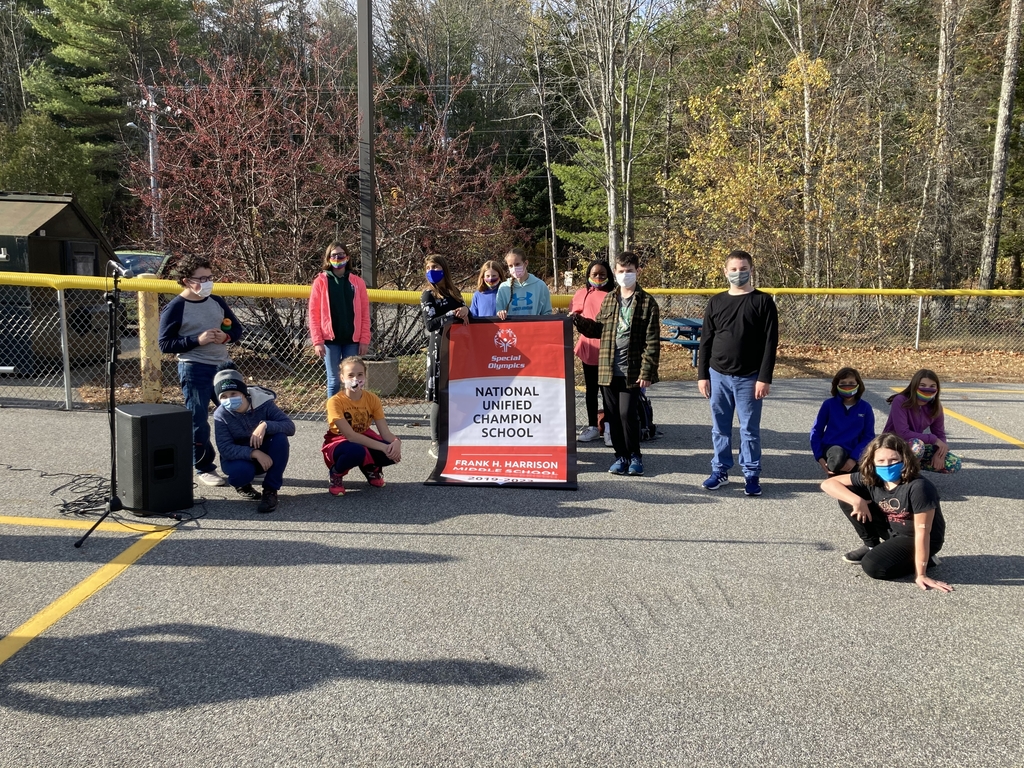 All Middle School Practices Are Cancelled Today
Boys Middle Soccer Practice is cancelled today

correction - Girls Middle Soccer Practice is cancelled today
10/29/20: Thursday practices cancelled Due to the weather forecast for this afternoon, we are cancelling practices for today
10/29/20: Boys and Girls Middle School Soccer is cancelled for today.
The 6th grade "Constellation Pumpkins" project was a huge success! Thank you to Mr. Callahan, the 6th grade team, and the folks at Pineland Farms for making this wonderful learning opportunity possible for our students.
Practices will continue as scheduled today 10/26. If athletes have any questions please reach out to their coaches.
Many, many thanks to our Civil Rights Team for celebrating the Day of Welcome with our students and staff! We so appreciate the work of our CRT to bring awareness to our school community regarding issues of civil rights. Well done!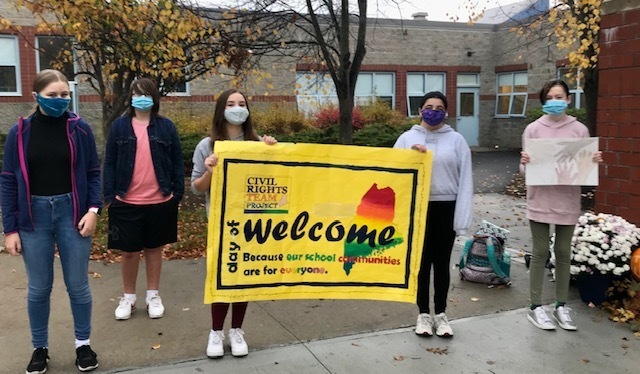 All HMS Athletics are cancelled for this afternoon Friday Oct 16,2020.

There will be NO Middle School Sport Practices Today Tuesday Oct 13th.

Due to the rain there will be NO Middle School X-C today Oct 13th.
Many, many thanks to Liz Greason & Amanda Manning from Maine Intercultural Communication Consultants for helping us develop our intercultural competence this afternoon. We are fortunate to have the opportunity to engage in this incredibly important learning. #HMSlearns #grateful
Thank you to Mr. Callahan, Ms. Laberge, and Ms. Bartlett for bringing the work of our 6th grade mathematicians TOGETHER in the fractal triangles project! #HMSlearns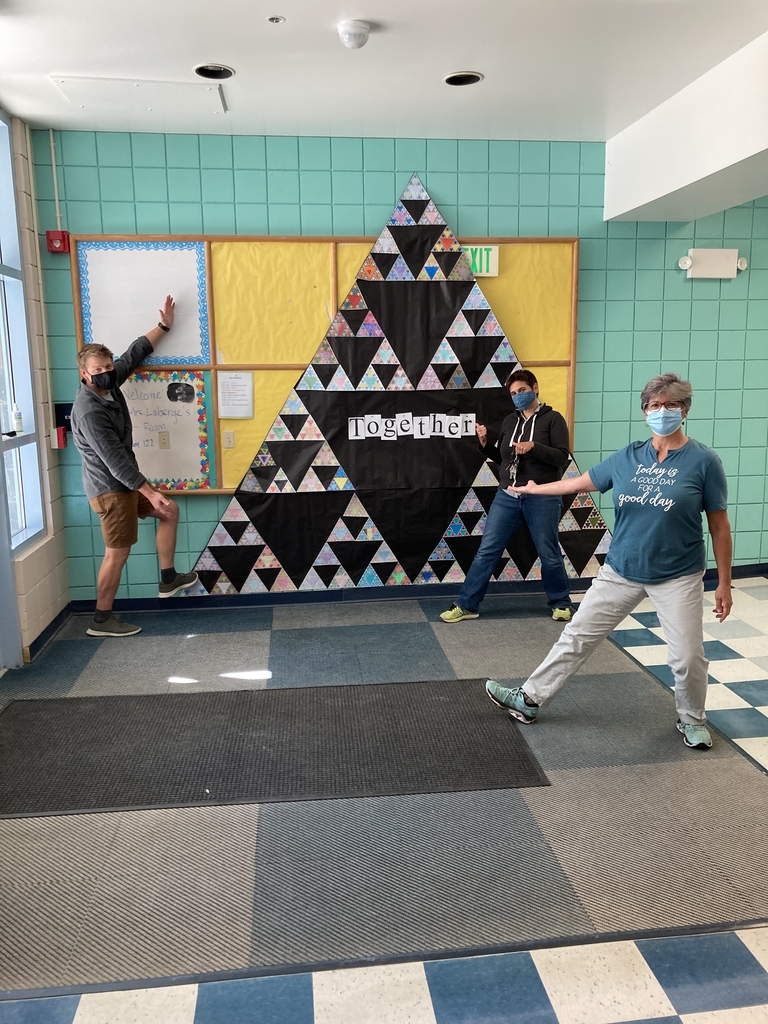 Thank you to Dr. Joelle Hood for working with Yarmouth staff today on strategies to incorporate social-emotional learning in virtual and in-person classrooms! @JoelletheCoach
The Yarmouth school nurse team (w/ Northern Lights) had an outdoor flu clinic for students & their families on Saturday. 590 individuals were vaccinated in one morning at Rowe School! Thank you to our fabulous volunteers Daniela Pinto, Kim Tyau, Jennifer Charrette, & Sophie Herr!

There will be NO BOYS Soccer practice this afternoon October 5, 2020

Middle School Tennis Practice is cancelled today, Oct. 2
Congratulations to Taylor Oranellas, Maya Faulstich, Zach Lattanzi, Bryce Arsenault, and Breanna Young on the publication of their work in the Gulf of Maine Research Institute's Findings in the Field, Volume 3! Check out their articles here:
https://findings.gmri.org/journal/
It's Friday afternoon! That means Ms. Burrows, our librarian, is out front providing curbside pickup for our fully remote students. Today she was joined by seventh grade teachers who were saying hello to their students. Happy reading!!!