We are back at it! The HMS staff worked together today to prepare for the start of school. We are so excited to be back together!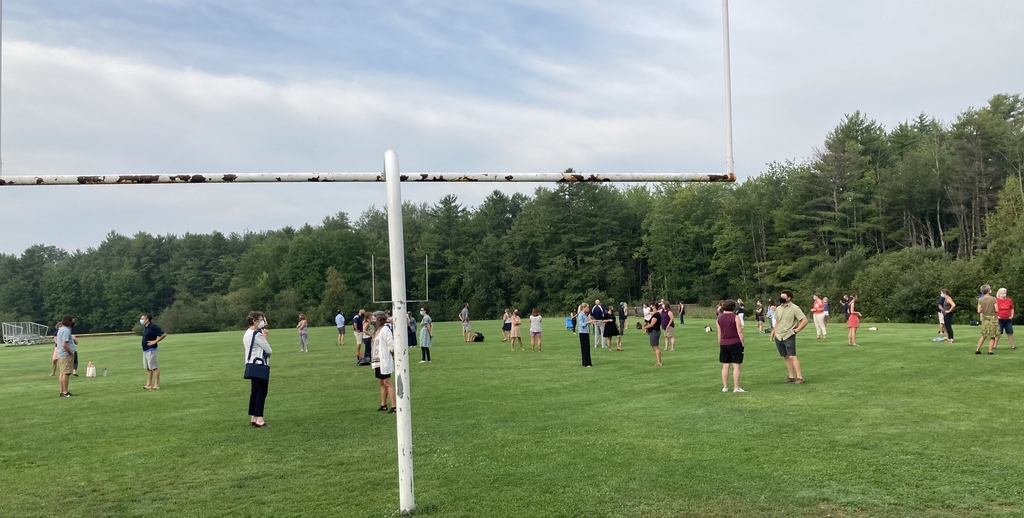 Check out these models/representations of gas exchange in the lungs by some of our 7th grade scientists! #hmslearns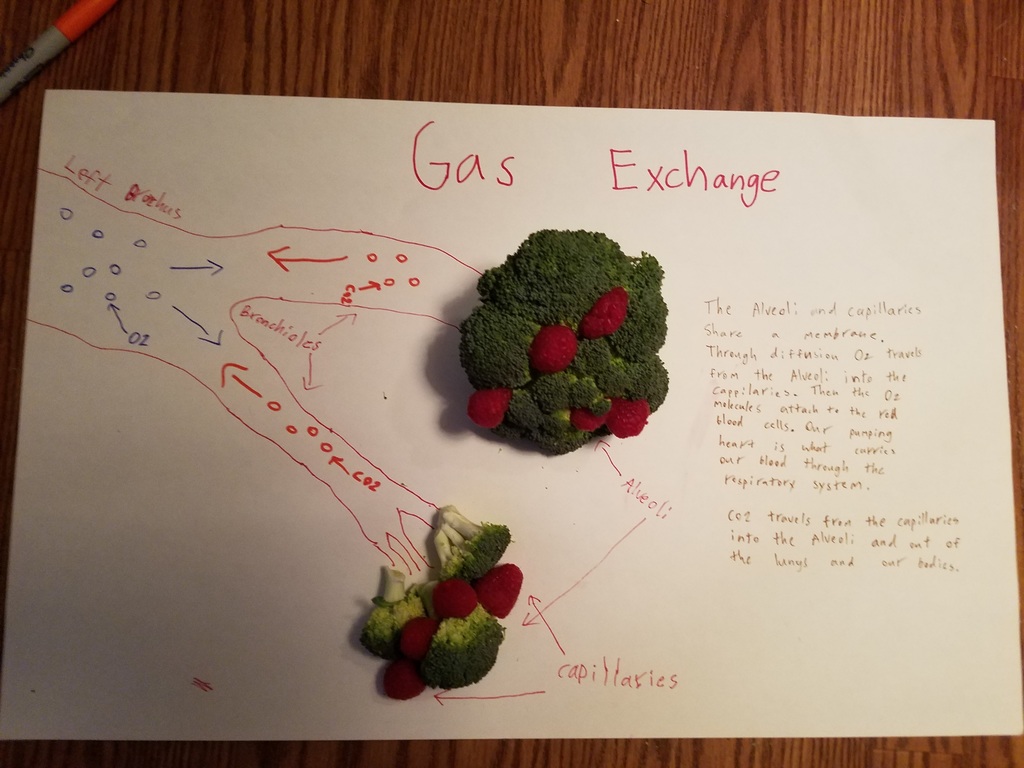 Our Unified Arts bulletin board was updated by our health science teachers recently to showcase our students' selfless acts of kindness. This is a wonderful reminder of our students' compassion - one of Yarmouth schools' core values.

The HMS Unified Basketball Game scheduled for Thursday, March 12th at Greely has been cancelled.
Many, many thanks to the Yarmouth PTO for the wonderful teacher appreciation luncheon today. It was delicious!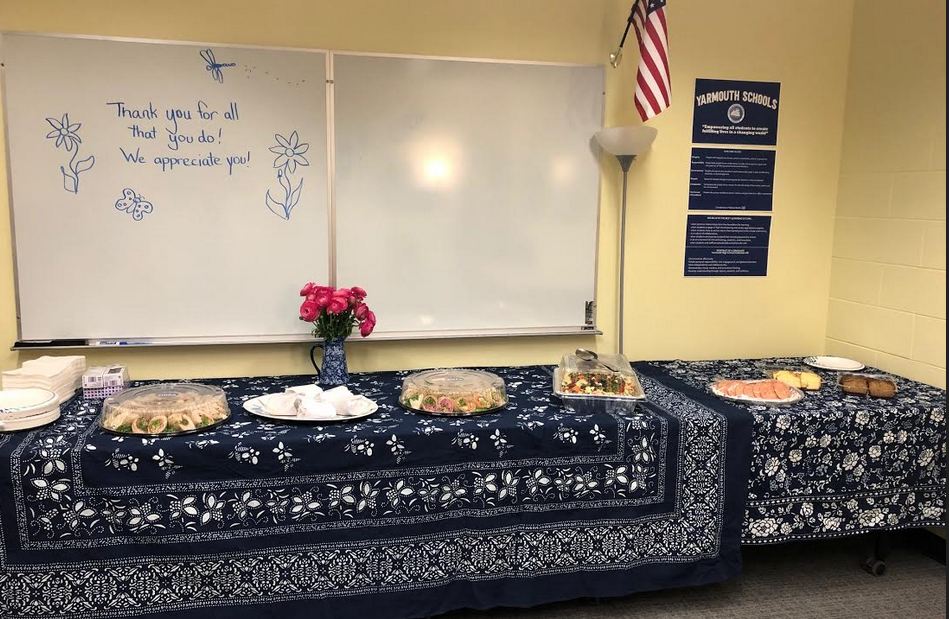 Congratulations to our National History Day participants! On Friday, these students presented their projects at the Southern Maine NHD regional competition. Many thanks to Ms. Agell, who has been consulting and guiding our students in their endeavors. Well done, HMS historians!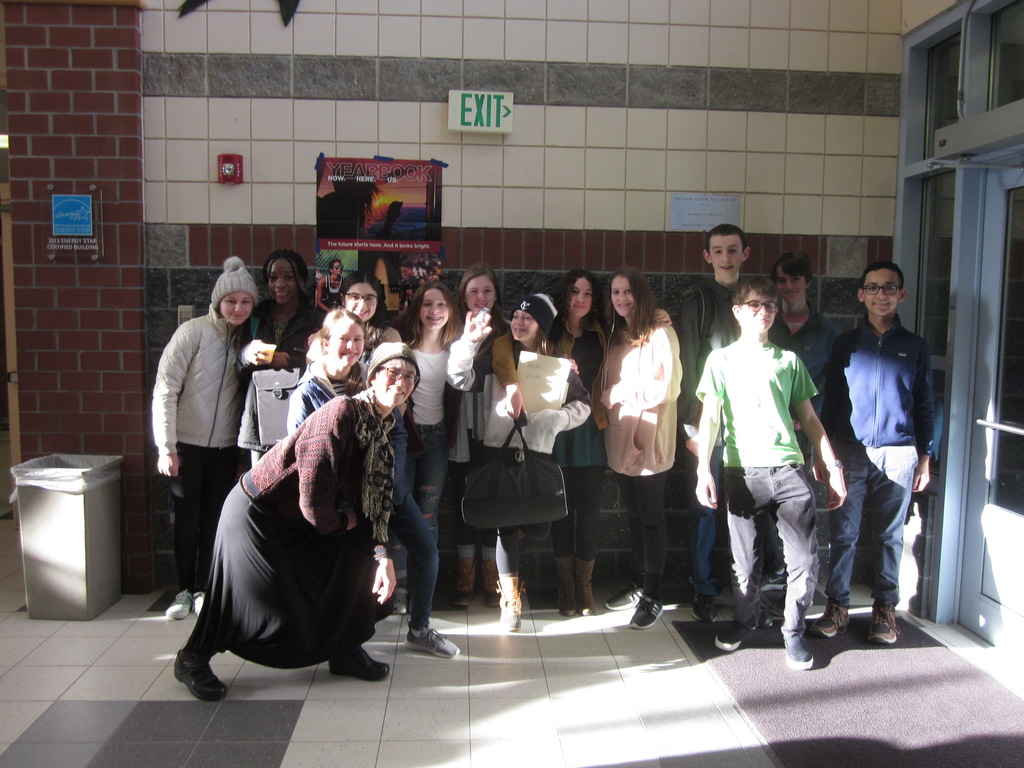 Congratulations to Kalei Peck, one of our two HMS/Rotary Student Recognition Award winners for March! Mrs. Raber & Mr. Hagerty cannot say enough about Kalei's perseverance and grit. Way to go, Kalei!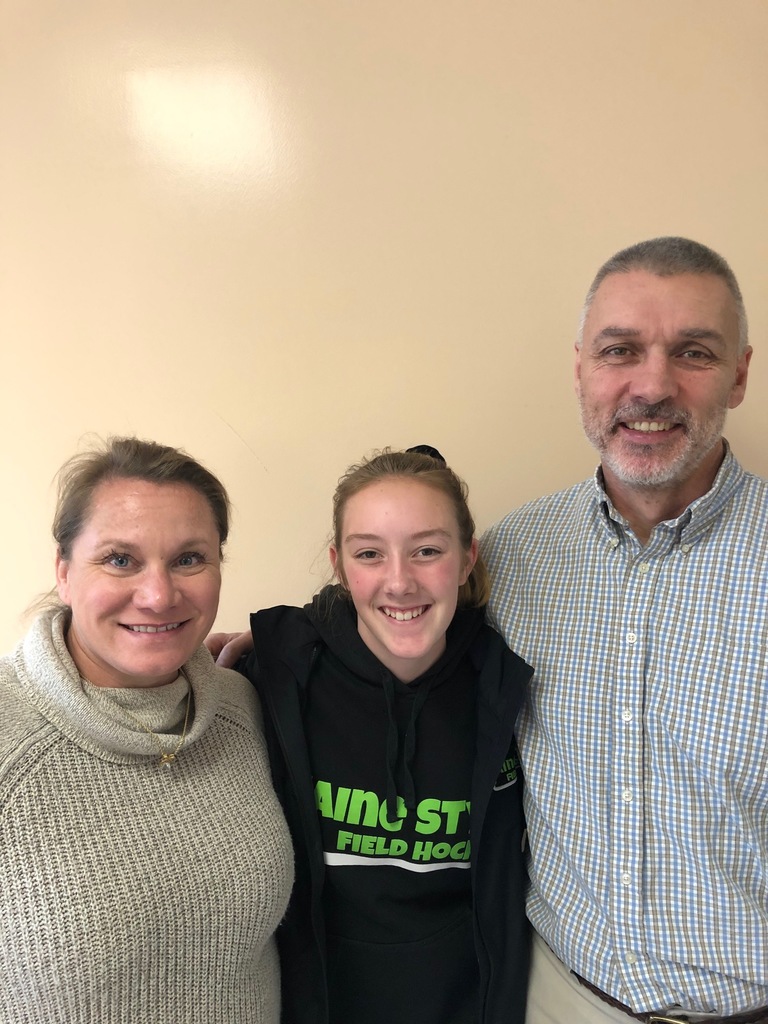 Hearty congratulations to Haley Doan, one of our March recipients of the HMS/Rotary Student Recognition Award! The Unified Arts teachers (including Ms. Kirwin, Ms. Grover, & Ms. Lambert, pictured with Haley) are so impressed with Haley's drive and compassion. Bravo, Haley!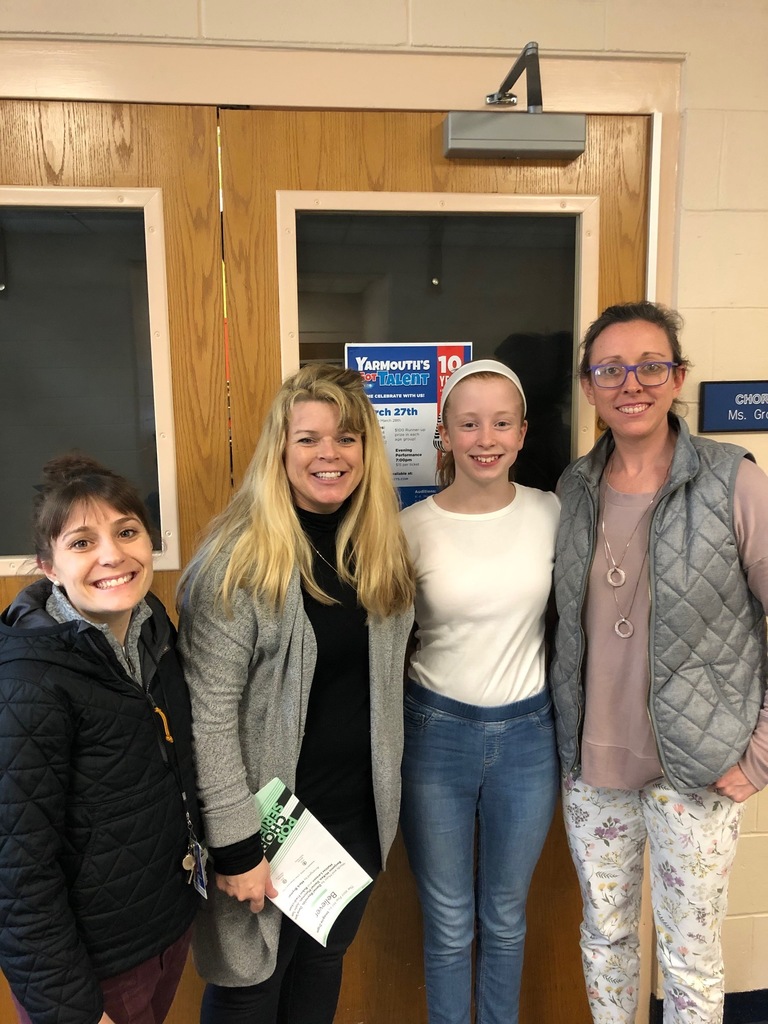 HMS Spring Sports Information Meeting has been changed to Wednesday, March 25 at 6pm. All student athletes and their parents should plan to attend. Spring sports for 7th & 8th graders only include: Lacrosse, Baseball, Softball and Outdoor Track.

3-3-2020 There will be NO Indoor Track Practice for 7th & 8th graders after school today.
Congratulations to Drew McHold-Burke, one of our two February recipients of the HMS/Rotary Student Recognition Award! The Unified Arts teachers, including our three Health Science teachers pictured with Drew, rave about his work ethic. Well done, Drew!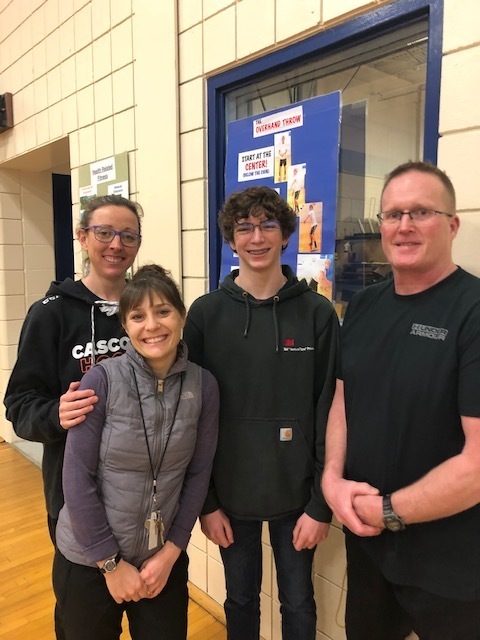 Day 1 of construction at HMS! Construction crews are here and preparing the site.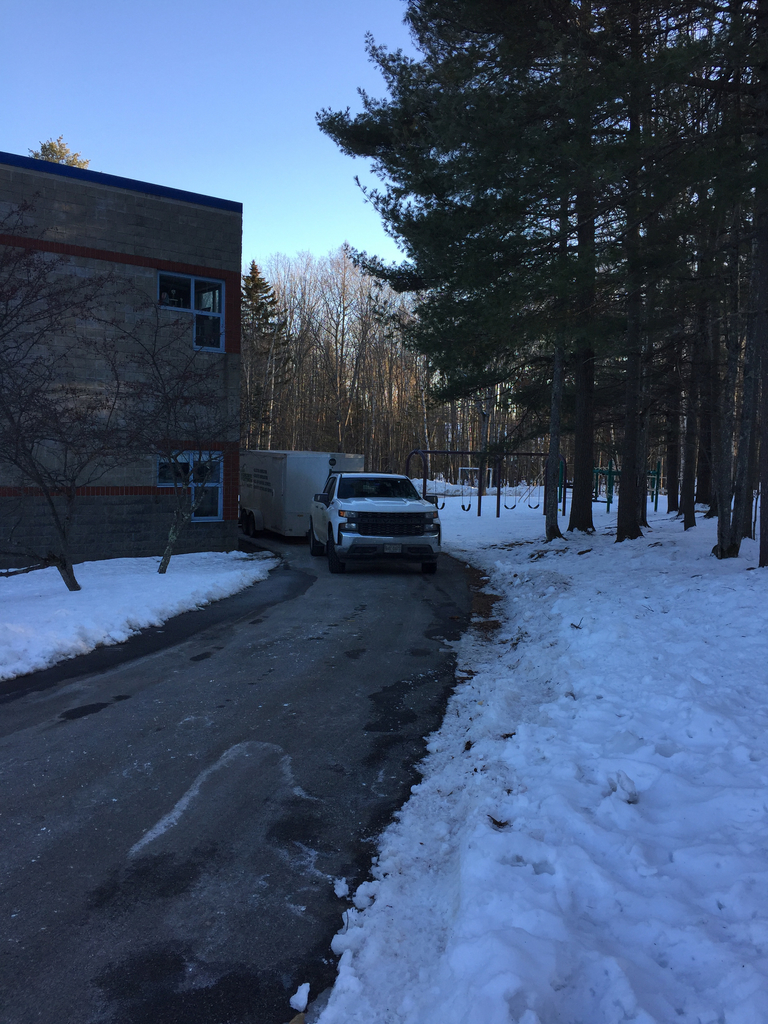 Schools are closed in Yarmouth today - Thursday, February 13. With this closure, the final student day for this year is moved to Tuesday, June 16.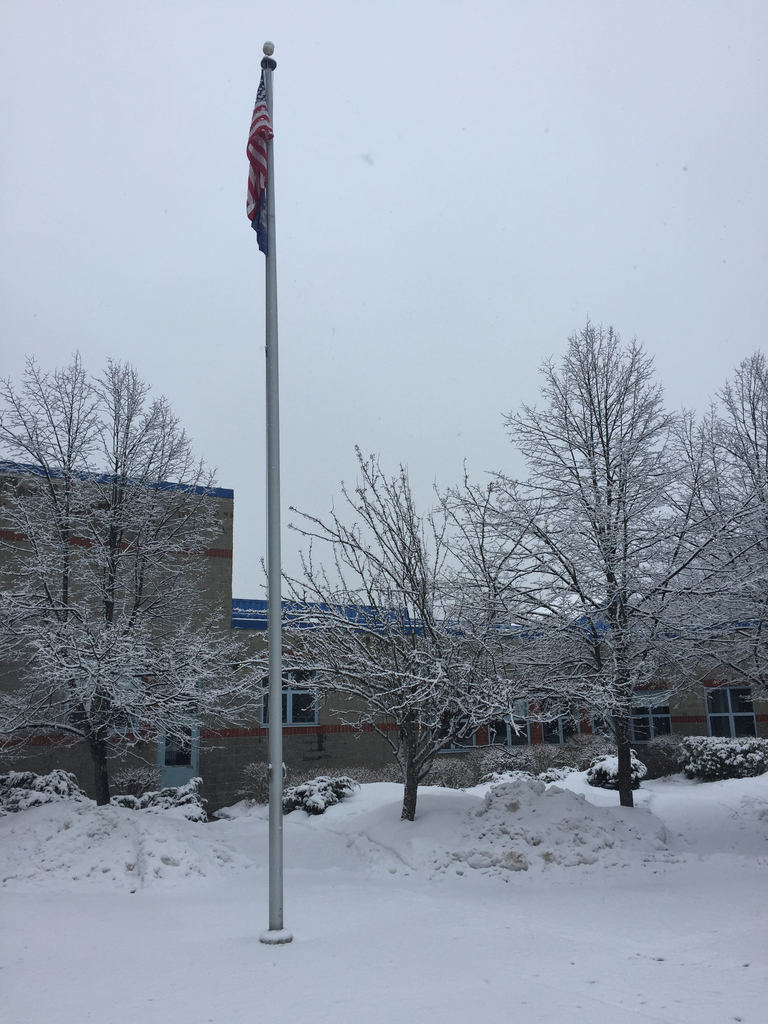 It's Harry Potter Night at HMS! Thank you to Mrs. Stuhr, Mrs. Weinrich, and a host of volunteers for making this night possible!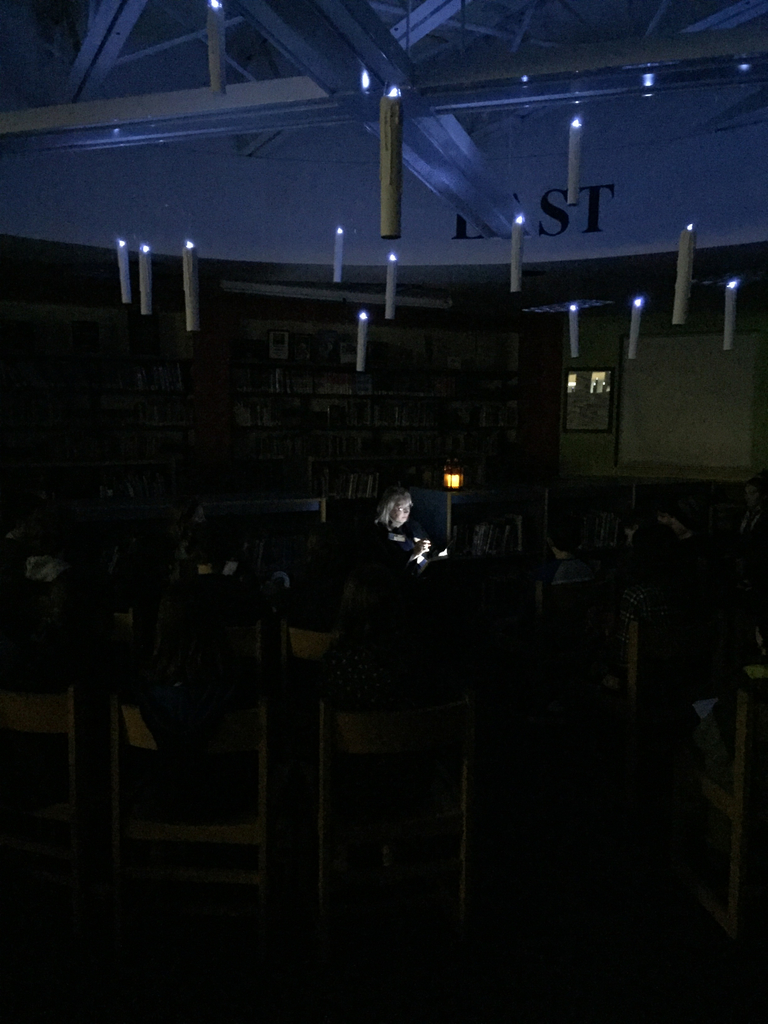 Congratulations to Kylie Dresser, one of this month's recipients of the HMS/Rotary Student of the Month Award. Kylie's teachers, Mr. Warshaw & Ms. McMahon, rave about Kylie's work ethic and kindness. Way to go, Kylie!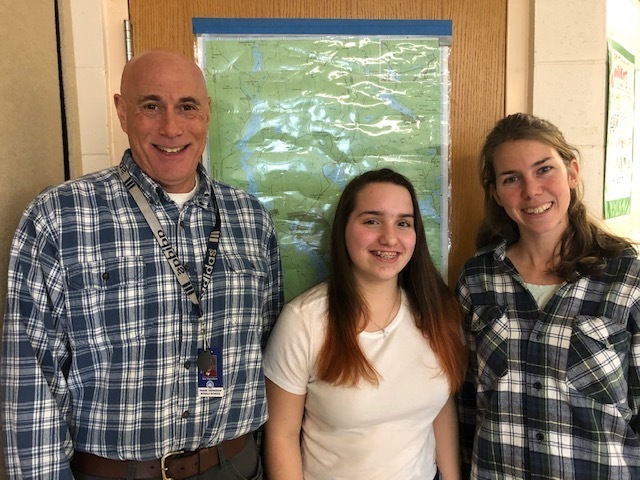 Our halls are quiet during today's ice event. Usually, our lobby would be full of students at this time, heading off to Chorus, Band, Enrichment, or a content area class. We will have to wait until Monday for the excitement and learning in these classes. Stay safe today!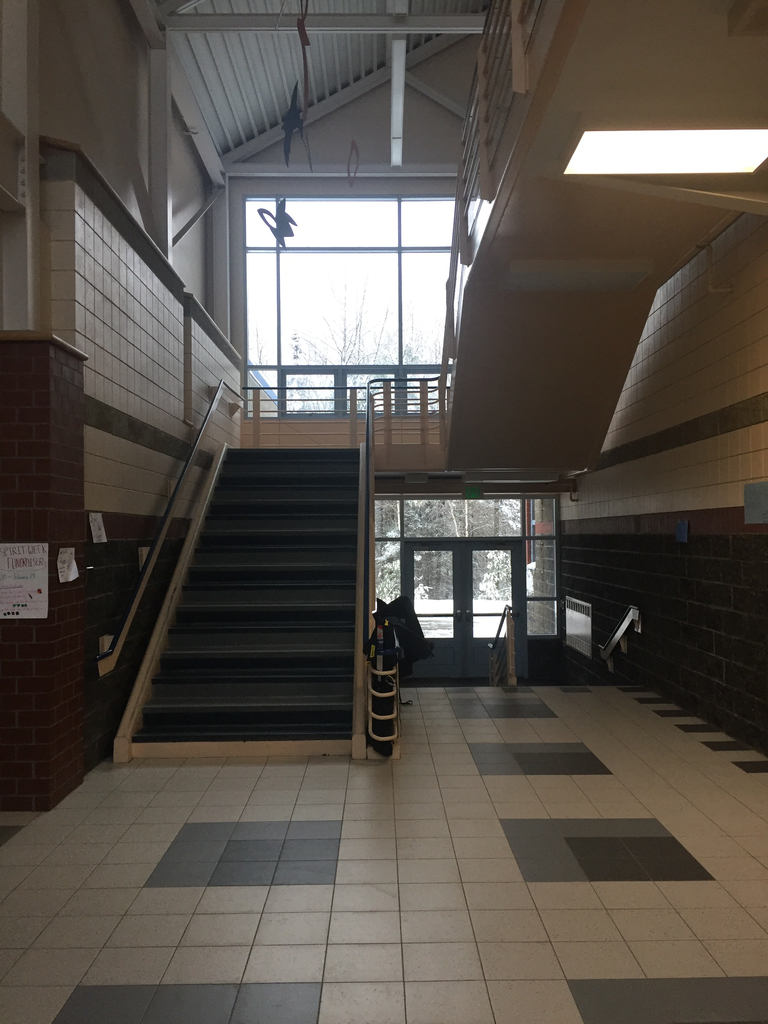 Yarmouth Schools are closed today, Friday, February 7 due to icy roads. With this closure, the final student day for this school year is moved to Monday, June 15.
Due to weather, all afternoon activities and events have been cancelled at Harrison Middle School for Thursday, February 6th. This includes all practices, rehearsals, games, and events. Additionally, there will be no late bus.
It's our Glow Run Day! Thank you, PTO!