Orvis News - Spring Landlocked Salmon & Trout in Maine featuring Liam Ireland '20 fly fishing and filmed by Sam Marjerison '19
https://goo.gl/rMG12C

Yarmouth kindergarten, first, second and third graders attended "The Cat in the Hat" in the YPAC today! The play was performed by the YHS Acting II class with set and props designed and created by our Technical Theatre classes. #yhslearns

The Cat in the Hat in the house for Rowe School students #yhslearns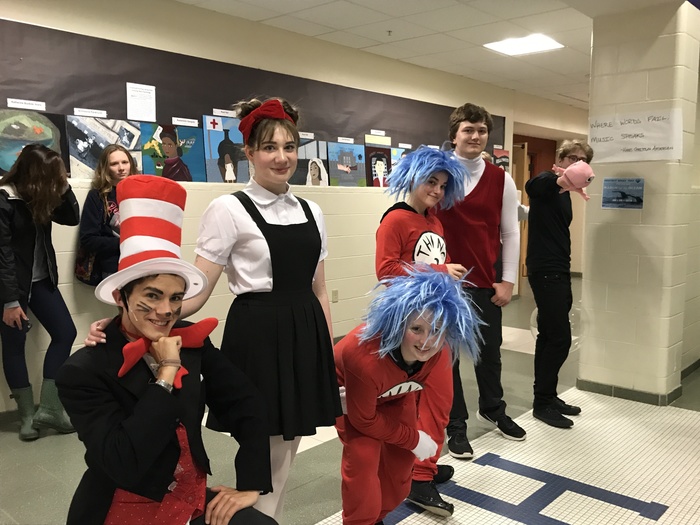 Outstanding presentations by students participating in Extended Learning Opportunities program. #yhslearns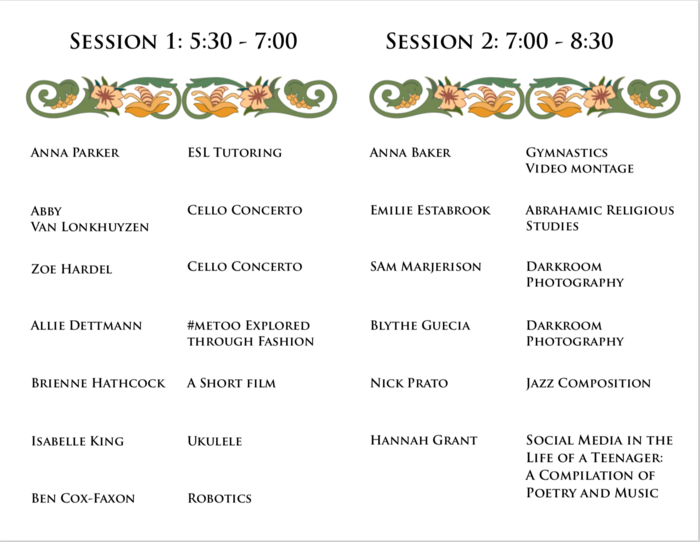 Congrats to Michael Guertler who won the Maine App Challenge at Tyler Technology creating an app called the crank meter which measures the speed of a lacrosse shot and reaction time for the keeper.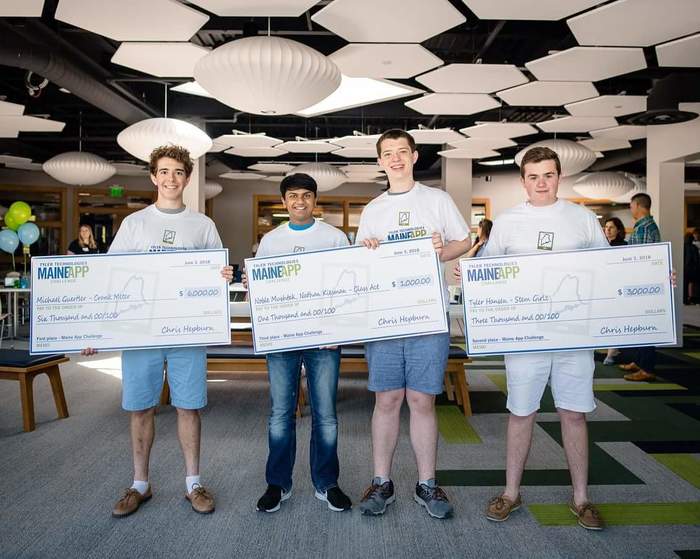 Tonight's Extended Learning Opportunity Presentations will take place in the YPAC starting at 5:30 PM. Come see what student interest projects have been going on all spring #yhslearns

On Thursday, May 31st, Mrs. Davison's AP French V and Mrs. Navarro's French III students visited the Gendron Franco Center in Lewiston, ME for a walking tour of "le Petit Canada" a scavenger hunt through the Heritage Museum and an authentic Franco-American lunch! #yhslearns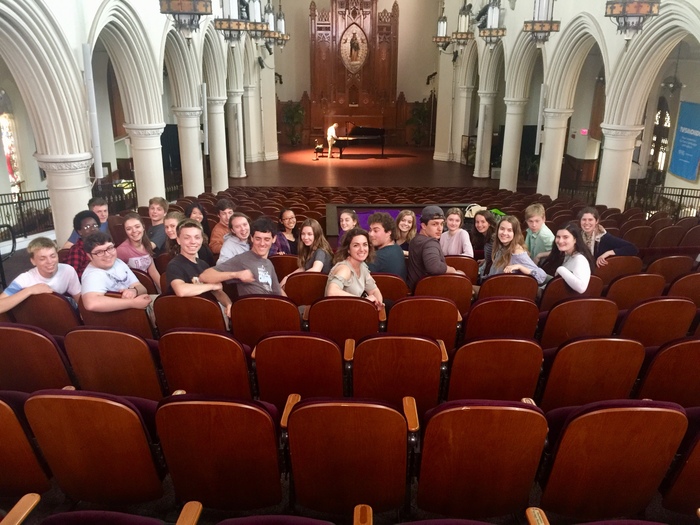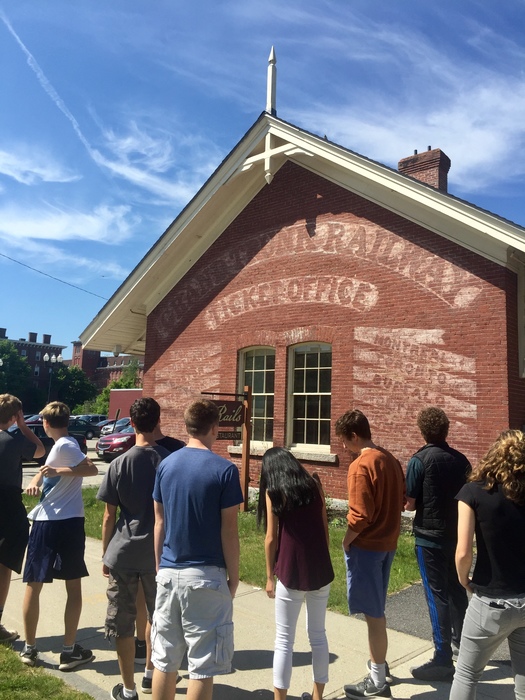 Yarmouth High student wins app challenge contest. Congratulations to Michael Guertler '19 who will share $10,000 in college scholarships.
https://goo.gl/bYhDro

Congratulations to the Student Services Team honored with the 2018 Yearbook Dedication - Words Matter. Brenda Michaelsen, Beth Doane, Jill Frame, Stacey Hang, and Shenaugh Tripp #yhslearns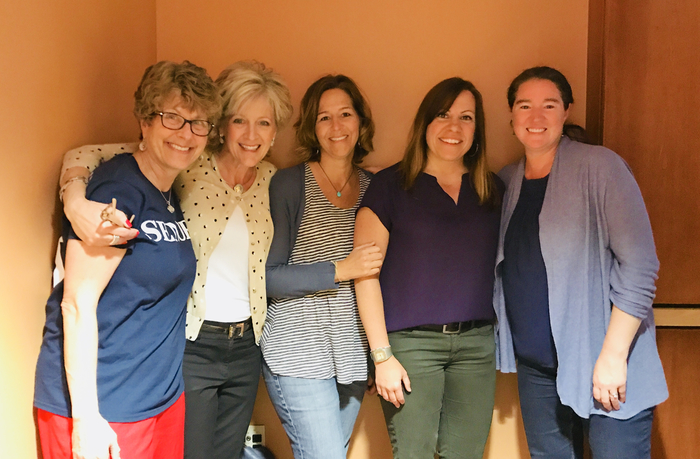 Congratulations to the PATHS graduates honored at Friday's yearbook assembly #yhslearns

Seniors decorated the parking lot this morning with chalk.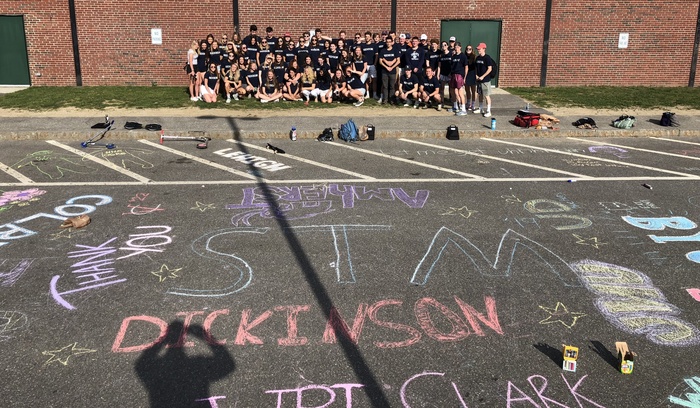 Congratulations to our PATHS graduates Emily Silveria, Taylor Geiger, Justin Nadeau, and Stephen Rich #yhslearns

Seniors decorating the parking lot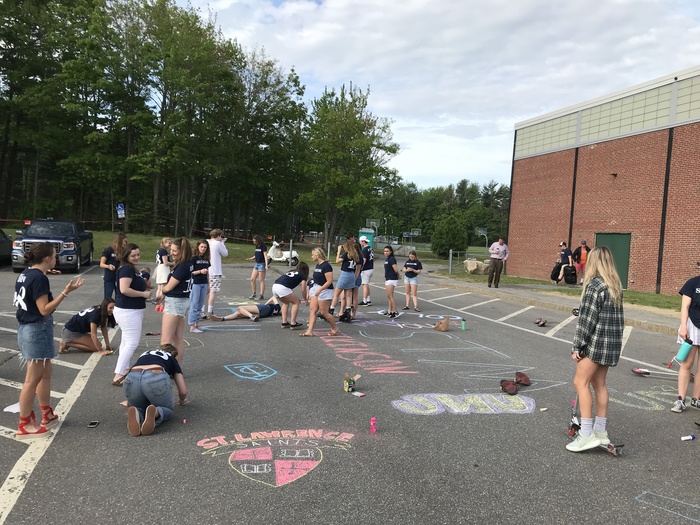 Last day for Seniors - they took old school methods to get to school today!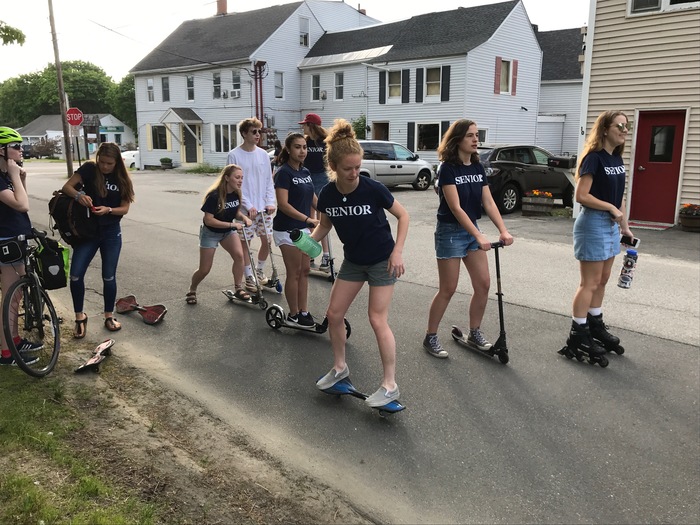 Edith Pagelson, Holocaust survivor, spoke to sophomores today about her experiences. #yhslearns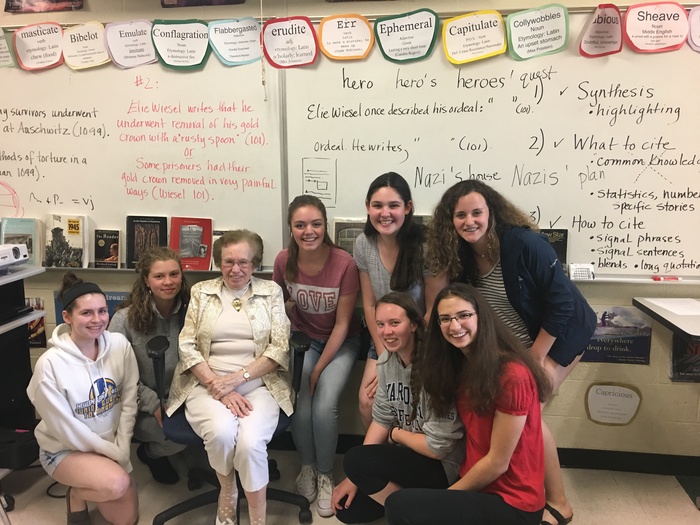 AP Calculus class end of the year activity testing their skills on a Breakout written by a different section of the class. #yhslearns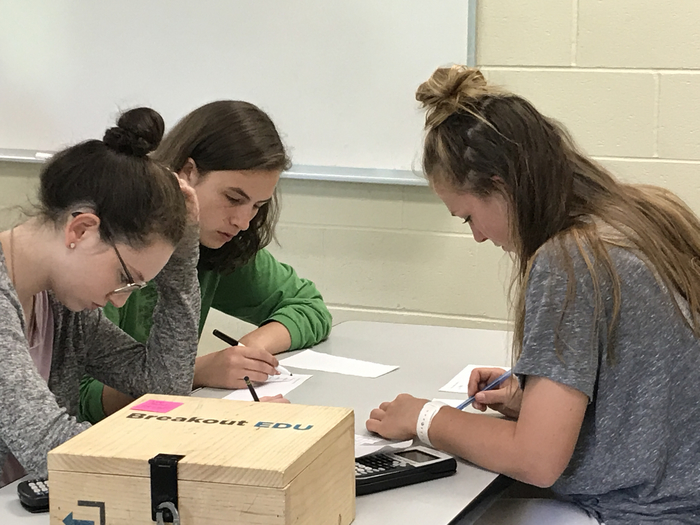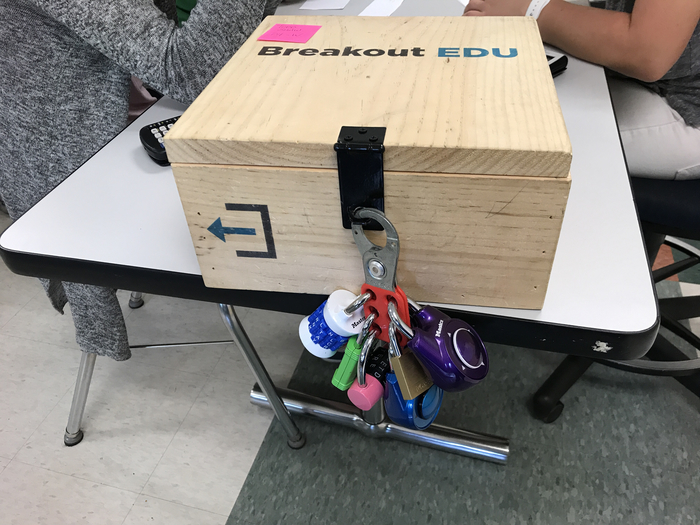 Today"s job fair connecting local businesses with students looking for summer jobs. #yhslearns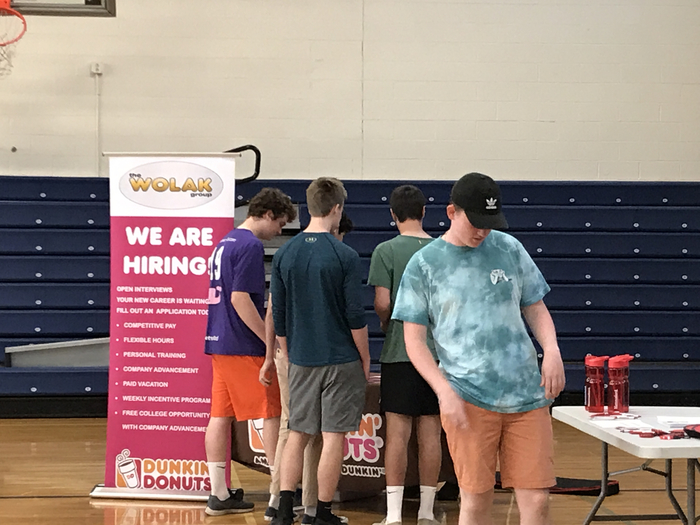 Today's Battling the Epidemic Press Conferences on infectious disease in @catiewooten biology class #yhslearns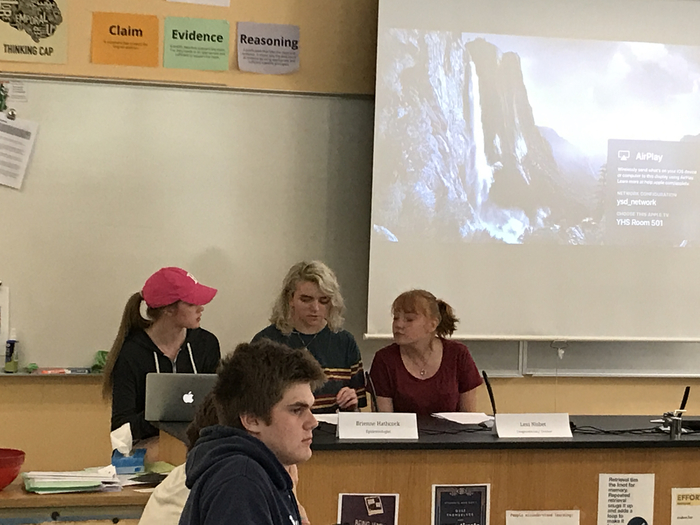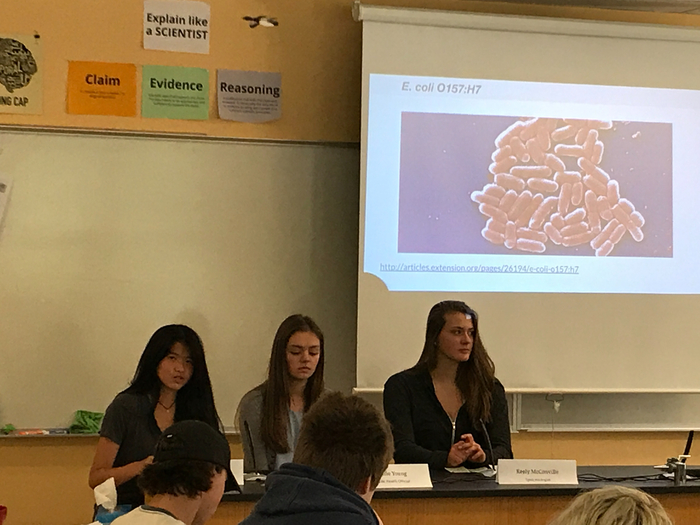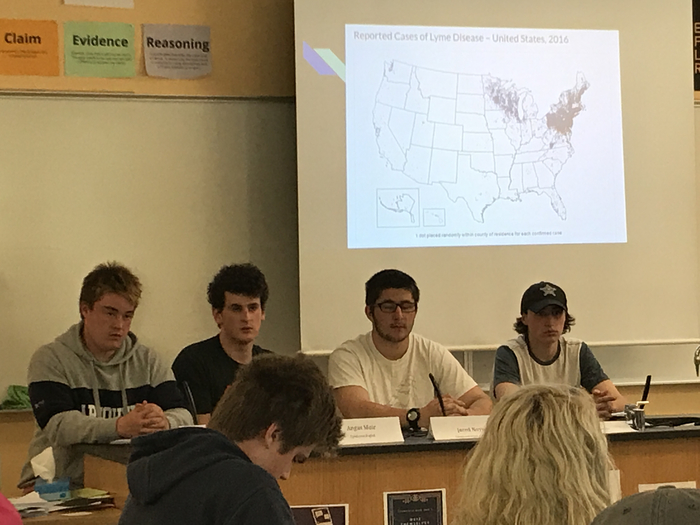 On Monday, June 4th Students in the Extended Learning Opportunity Program will present their final projects in the YPAC at 5:30 PM. Join us for these fantastic passion based presentations. #yhslearns

YAWP - the Yarmouth High School Art and Writing Publication is now available online goo.gl/bERxzv #yhslearns