5/6 Math Team
Joan Adler
Tuesday, January 01, 2019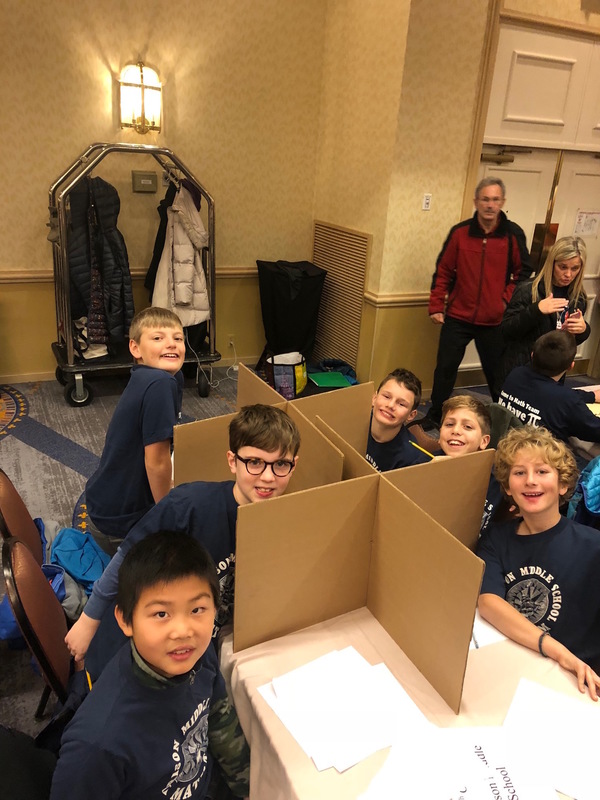 Our thanks to Bob Gross, 5th/6th grade Math Team Advisor, for regaling us with the team's latest adventures in mathematics:

The 5th and 6th grade Math Teams from Harrison Middle School both had an impressive start to the 2018-2019 season. Out of 30 teams from Southern Maine, the 5th grade team finished in 6th place and the 6th grade team finished in 4th place. Harrison Middle School was represented by 12 mathletes in both grades. There's some stiff competition to make the 'travel' squad.
For the 5th graders, Individual honors were earned by Finn Marianski, 5th place, and Antonio Velazquez, 3rd place. In 6th grade, Bobby Wolff and William LeBlanc both finished in 5th place and Ethan Hoffman earned the 3rd spot!