HMS Movie Night
Joan Adler
Tuesday, January 01, 2019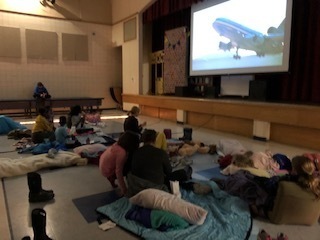 To Marjie Longshore, HMS PTO Liaison, all of the students who helped make the Movie Night possible, PTO members, and all of the parents who assisted and supported this event:
THANK YOU for creating a wonderful, fun-filled, community evening!

This photo shows how much this event was enjoyed by everyone. From the idea for the student vote on the film, to setting up, serving, and cleaning up, the students involved did an outstanding job! Special thanks to Barrett Thompson-Longshore, Tyler Moore, Sophie Smith and Chloe Bibula for the time, effort and care they put in to planning this event!

We are grateful to all of you!