Congratulations to our October Rotary Recipients!
Joan Adler
Sunday, October 28, 2018
Congratulations to our October Rotary recipients!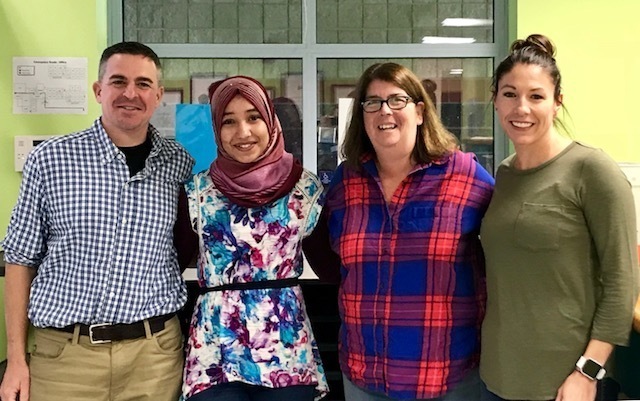 The 8th grade team chose Batul Aljawarin as their October Rotary recipient. They shared this about Batul:
Over the course of the past two months, we have witnessed Batul place genuine thought and care into her academics. We were particularly impressed with the way she followed through with her Maine Collage mini-presentation. She persevered and did a wonderful job! Batul's effort, motivation, and ability to self advocate has truly allowed her to access her education in an authentic way. We can't wait to see how she does throughout the remainder of the year!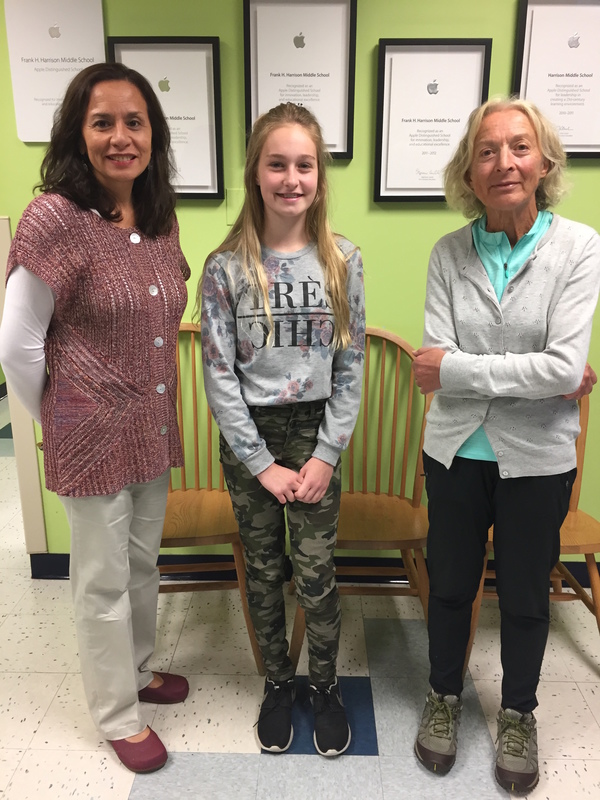 The 8th grade Unified Arts team chose Evey Merriam as their Rotary recipient for this month. They described the impact of Evey's work below:

Evianna is a great representative of the Yarmouth core values. She always puts forth her best effort and is a positive member of the class. She approaches every challenge with impressive determination to thoroughly understand the problem while maintaining her ever present smile and enthusiasm. Evianna joined the Spanish 7 class half way through the year last year. She immediately fit in well with the class, was eager to learn and quickly caught up with the class (she had not had much Spanish before). She was nominated for her for her desire to learn, her accomplishments (she earned only As and A+s, even though she had had much less Spanish than the rest of the class), her friendliness (always has a smile for everyone, is helpful to other students) towards classmates and staff. She is a great addition to our school!