Bugsy Malone Jr.
Joan Adler
Monday, April 09, 2018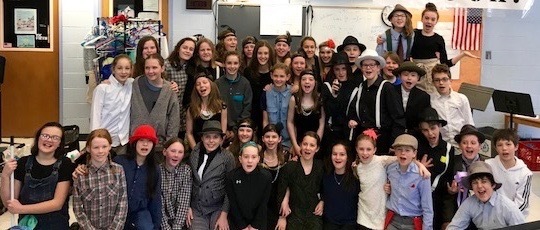 On Saturday, the 6th grade cast and crew of Bugsy Malone Jr. took audiences back in time to the Roaring 20s in two riveting performances! The actors and backstage crew put many hours of hard work into this production. It paid off with the creation of this engaging show, which included stellar singing and dancing, as well as lots of silly string!

We are grateful to Betsey Reinsborough, our tireless HMS Director. Her unparalleled direction brought out the many talents of the cast and crew. SPECIAL thanks to Liz and Tom Reinsborough and all of our parent volunteers. These wonderful shows could not happen without your support. Bravo to all!