Jazz Night
Joan Adler
Thursday, February 22, 2018
We're pleased to catch up on some previous HMS News now that our new site is up and running!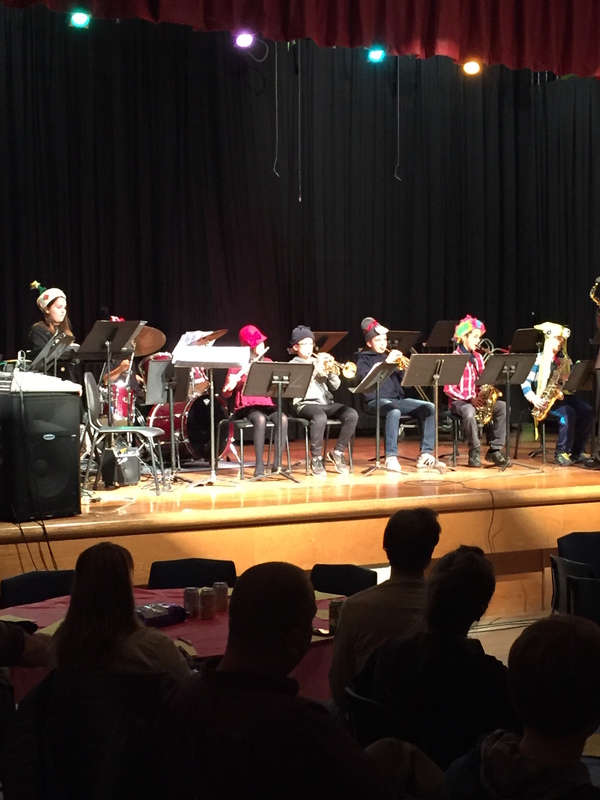 Congratulations to the 6th Grade "Funky Hat" Jazz Band and the Grade 7/8

Concert Jazz Band for kicking off the winter concert season with style!

The audience was wowed by the smooth sounds of jazz classics like "Don't Get Around Much Anymore", and "Watermelon Man", along with Mr. C's new piece, "The Southpaw Shuffle."
We're amazed and inspired by our students' skills and talent, and the hours of practice and hard work they put in to hone their craft. Our thanks to these students and to Mr. C., the King of Jazz, for providing us with an outstanding evening
of music!